Hiranuma AQV-2200A Volumetric Karl Fisher Titrator
Introducing Hiranuma Model AQV-2200A Volumetric Karl Fisher Titrator that standard with large touch screen control panel, choice of 3 different electrolytic cells and novel membrane free design. It can be configure as dual channel system, such as Coulometric+ Coulometric or Coulometric + Volumetric channels. Also comes with new trace water content mode for trace amount determination. It can also be connected to solid or oil evaporator for water content determination of special type of samples. It can also be connected to auto sample changer for high throughput measurement to reduce the operation cost and enhance the level of automation.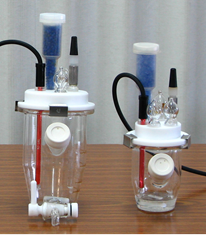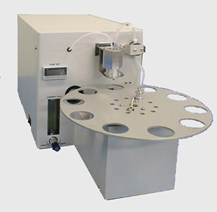 Download
Sale area:
Hong Kong
Singapore
China
SE Asia
India
S. Asia
Oceania
Features:
1. Choice of two compact size economic electrolytic cell. Min volume can be as low as 20mL
2. Two Karl Fisher titration channels can be mounted and run in parallel and are plug-and-play. This will satisfy most of the users requirements for water determination
3. Optional extra burette or direct fixed burette for quick Karl Fischer reagent exchange or reverse titration
4. Built-in 7.5 inch color touch screen makes the operation simple and easy
5. Titration data and curve can be obtained easily via connecting to PC without the need of special software
6. Selection of various type of evaporators
Application:
1. Food industry: Edible oil, Butter, Margarine, Almond oil, Coffee, Vinegar, Formulated milk, Tobacco, Syrup and etc.
2. Pharmaceutical industry: Allowable water determination in various drugs at different national standards
3. Cosmetics industry: Cleanser, Hand cream, Day cream, Cream, Toothpaste, Lipstick, Mascara, Sunscreen, Hair gel and etc.
4. Plastic and Polymer: PE, PA, PP, PVC, Resin, Epoxy and etc.
5. Petroleum industry: Liquid and gaseous hydrocarbons, Organic solvent, Catalysts, Lubricating oil, Transformer oil, Metal oxides, Inorganic salts and etc.