Hitachi 5610 MS Detector for Chromaster HPLC
5610 MSD is a new designed MS Detector for HPLC users providing the most easy-of-use MS which has the similar maintenance as a regular HPLC detector. As well as improved reliability was obtained via an extra dimension of mass information of components.
Download
New Mass Detector for HPLC Users Introduced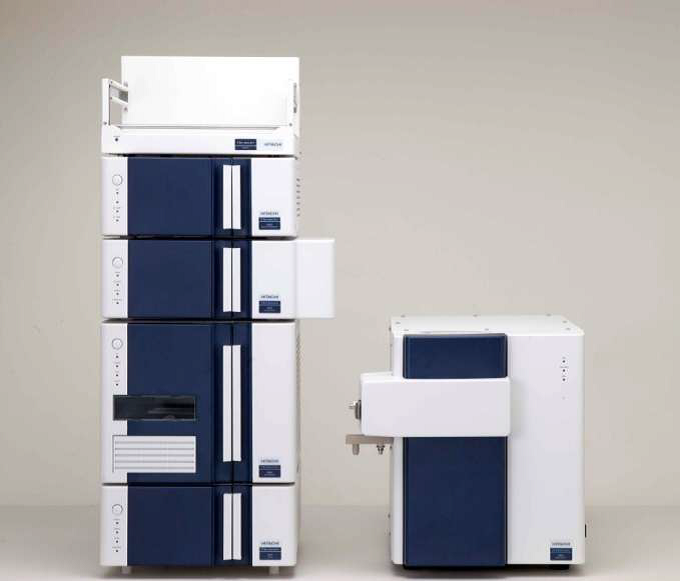 For Improved Analysis Reliability!
There is an increasing need for mass spectrometry data to improve analytical accuracy or to compensate for the inexact analysis that standard HPLC detectors provide.
However, unlike HPLC detectors, mass spectrometers often require special site preparation for installation and highly skilled personnel for operation and maintenance, making it difficult for laboratories to justify one even when it could be an ideal solution.
In response to HPLC users' requirements for higher level of analysis, Hitachi has developed a new HPLC mass detector, the Chromaster 5610 MS Detector, which can be installed and used just as easily as using a photo diode array (PDA) detector.
The Chromaster 5610 is the solution for HPLC users who have refrained from introducing a mass spectrometer due to (1) site requirements, (2) usability, and (3) maintainability, which are typical barriers.
Easy Acquisition of Mass Information!
The Hitachi Chromaster 5610 is a new mass detector, designed for HPLC users, that is different from a large-scale mass spectrometer.
Compact tabletop design!
Ideal footprint for any HPLC laboratory.
With its space-saving compact design, the footprint is equivalent to that of a HPLC system.
? The N2 gas usage has been reduced (maximum flow rate of 3.0 L/min). The system can be operated with a N2 gas cylinder.
? Can be connected to an existing HPLC. (Please inquire about the compatibility).
Usability Equivalent to an optical HPLC Detector
Instrument and method settings
Ease of use is achieved by eliminating complicated MS settings for those new to mass analysis. The Chromaster 5610 is equipped with an auto-tuning function to provide optimized instrument conditions for HPLC users who are unfamiliar with the operation of mass spectrometers.
Measurement Results
Functions such as the contour display allow the verification of an overall chromatographic elution pattern. The user interface resembles that of a PDA detector so operations are as simple as using HPLC detectors.
Maintainability Equivalent to optical HPLC Detectors
Maintenance
When reduced sensitivity or contamination is suspected, the atmospheric-pressure ion filter can be removed for easy cleaning. As the vacuum pump can keep running while the filter is being cleaned, the measurements can be started immediately after the maintenance.
Application: Organic Synthesis, Food, Pharmaceutical research