COVID-19 RNA Purification and Detection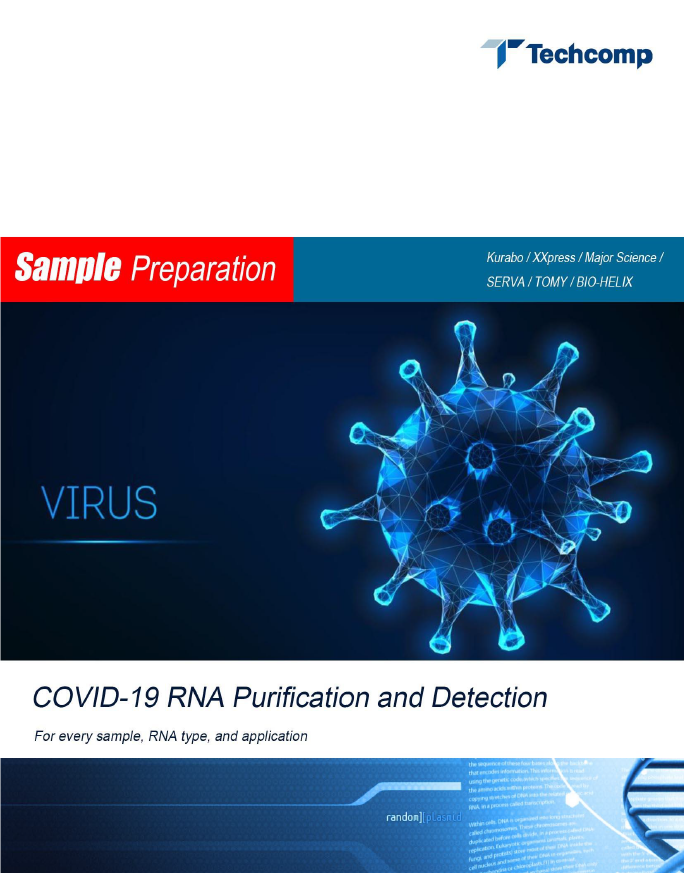 Rapid RNA isolation is a crucial step to understand gene expression levels and detection of the COVID-19 Virus. With all the aid Techcomp Limited has to offer, you can be confident that you're getting started on the right foot. We'll be there to support you with world best RNA purification kits, trusted RNA tools, and experienced technical support, all backed by over 30 years of leadership and innovation in Molecular Biology technologies.
- Isolate from any sample type, for any application.
- Obtain high-purity, intact RNA.
- Achieve high yields, even from small sample quantities.
Details please download the communication
Online PDF reading