VistaLab Ovation Adjustable Pipette
Ovation Adjustable is the Ergonomically-correct adjustable volume pipettes from VistaLab.
Download
Ovation BioNatural Pipettes don't look anything like traditional pipettes. That's because we threw out all preconceived notions of what pipettes should be and totally reinvented the concept of liquid transfer. And we designed a system that not only encourages ergonomically correct pipetting, it requires it.
Ovation pipettes are easy to hold and use without rotating your wrist or hand. The radical, non-axial design doesn't require you to lift your arm — so you can work for
hours without shoulder strain. What's the bottom line? Ovation is the first truly ergonomic pipette that reduces discomfort, fatigue, and work-related injuries — while increasing efficiency and accuracy.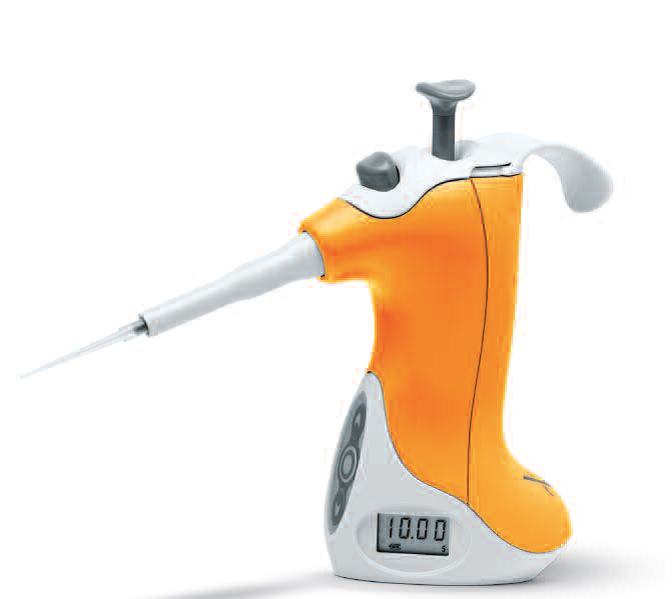 6 models to cover 0.2–1000μL

Features:
· Easy tip acquisition & discard
· Minimal exertion with every sample
· Easy access to pre-set volume settings
· In-lab calibration made simple
Ergonomically-correct pipetting = Less effort, more comfort.
Product Video:



Application: Liquid handling, pipetting, liquid transfer, dilution