NuAire NU-8600 Series Water Jacket CO2 Incubators
NuAire Water Jacket CO2 Incubators (160L) deliver a reliable controlled in-vitro environment for optimum tissue cell culture growth.
Download
Water Jacket CO2 Incubator
NuAire CO2 Incubators deliver a dependable and reliable controlled in-vitro environment for optimum tissue cell culture growth as well as the storage and preservation of gametes and animal tissue cell cultures intended for research at or near body temperature, by properly controlling temperature, humidity, CO2 gas, and sterility.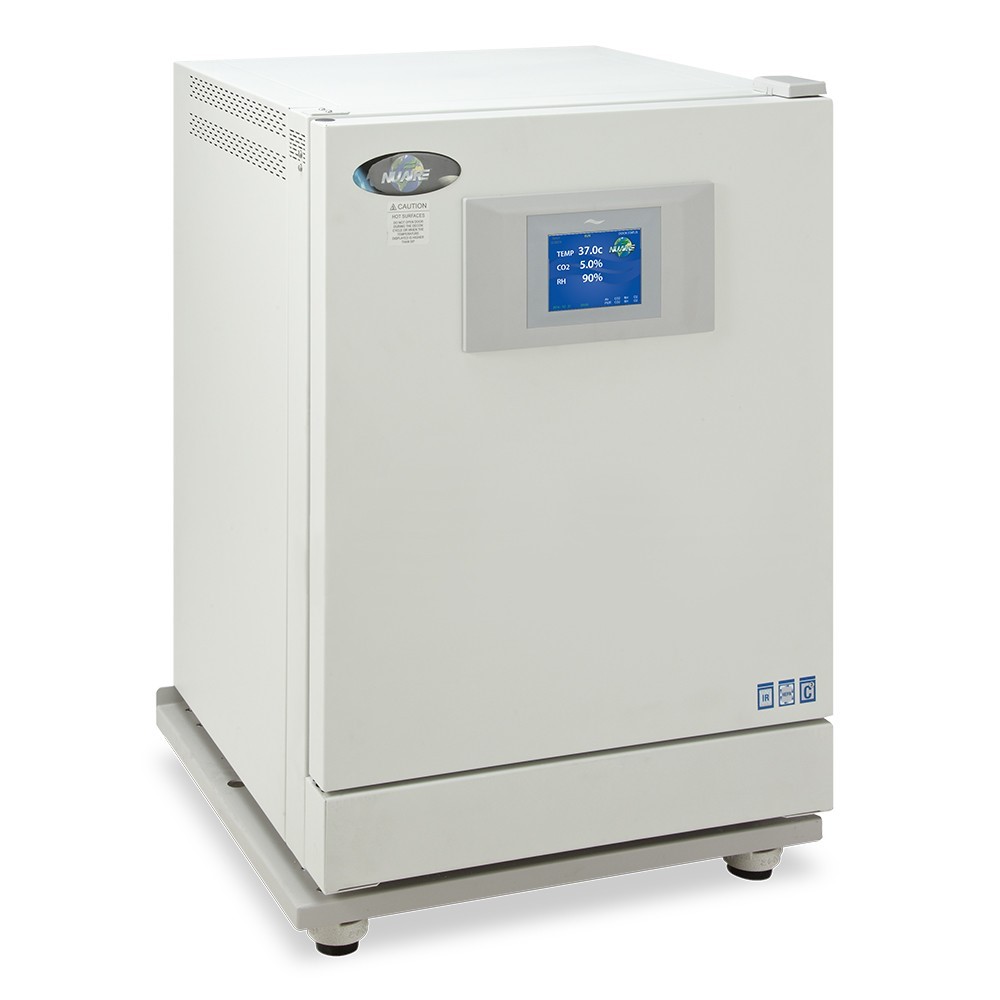 Standard Features
· Large chamber capacity (160L)
· ISO Class 5 Clean-Room Chamber
· Infrared CO2 Sensor (higher sensitivity than TC sensors)
· 7"x 5"Color Touch Control Panel
· Data Storage for Set Points & Performance Record
· Optional O2 Control, Auto Tank Switch, Platform with Casters, Copper Surface, etc.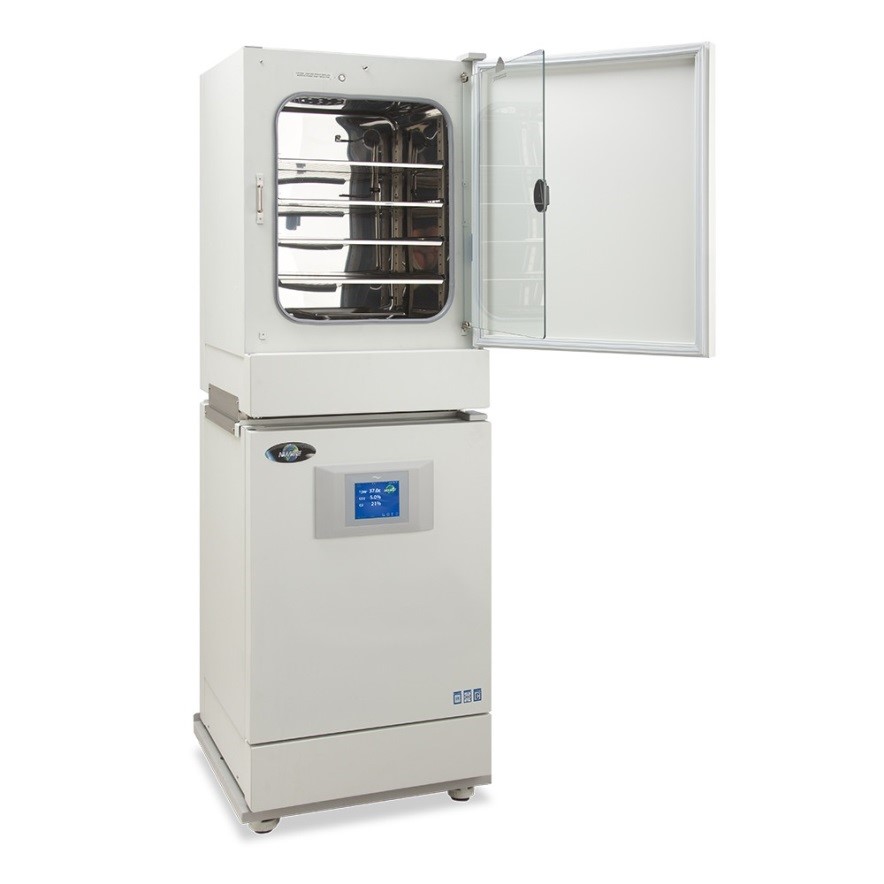 ISO Class 5 Cleanroom Conditions - Closed Loop HEPA Filtration
· The growth chamber maintains a slightly positive pressure relative to the surrounding lab, preventing entry of contaminants.
· Recirculated chamber air and supply gas pass through 99.99% HEPA filters, with air change every 20 to 30 minutes to minimize cell desiccation.
· A sensor bay continually samples the chamber environment and makes adjustments when needed.
Sensitivity and Accuracy of Gas Control
· A microprocessor-based, non-dispersive, single source dual wave infrared (IR) sensor controls CO2 levels within the chamber.
· The wavelengths used are absorbed by only CO2 making the measurement insensitive to other components such as water vapor.
· Advanced design provides a very stable output minimizing drift and requiring less frequent calibration.
The NuTouch Electronic Control System (ECS)
· It creates a unique product experience providing an easy method to control, monitor, and notify.
· Help screens offer a step-by-step guide to assist in procedures such as running a sterilization cycle.
· User activated help pop-up descriptions
· Available in English, Spanish, German & French
· Customizable service reminders
· Alarm notifications
· Visual history performance
· On-screen help
· Password protection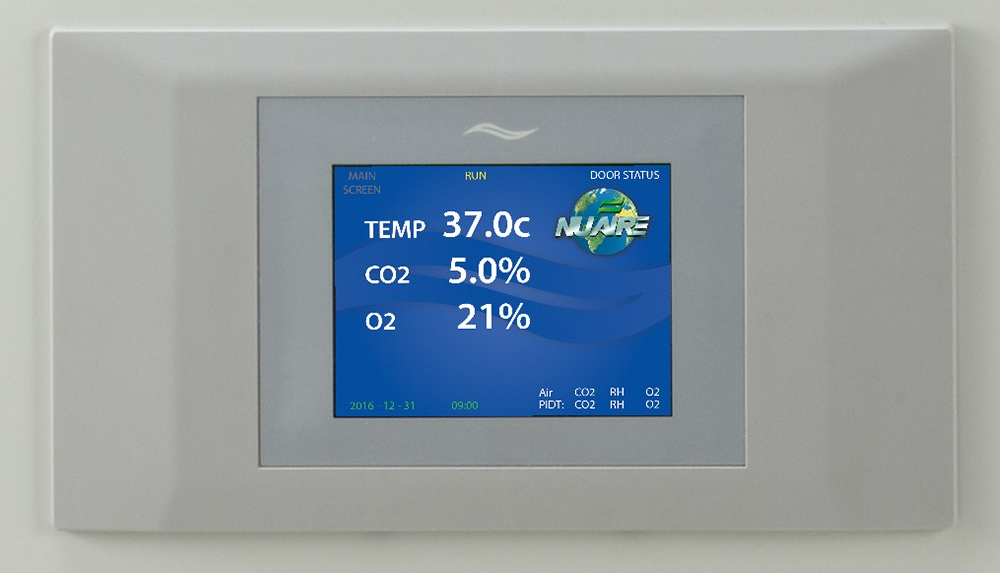 Oxygen Control - Hypoxic Studies (NU-8631)
· For more sensitive cells lines prone to stress and DNA damage, CO2 Incubator models featuring Oxygen control utilize an O2 sensor to monitor oxygen in the growth chamber.
· Nitrogen gas is injected to suppress oxygen to set point. An extensive O2 range applies to various research applications including the brain, eyes, liver, heart, kidneys, and more.