High Speed Refrigerated Centrifuge
The himac High-Speed Refrigerated Centrifuge established reputations as a standard model in the global market. CR-N series have taken over its reliability and are featuring various advanced functions with high performance. In addition, CR-N series have been designed for easy to use and environment-friendly than ever.
Download
Sale area:
Hong Kong
Singapore
China
SE Asia
India
S. Asia
Oceania
Europe
Features:
- Compact Body, Larger Capacity
- large-capacity 6L rotor (1.5L x 4 bottles) was available
- Easy operation with color touch-sensitive LCD
- Self-locking rotor system
- Inverter refrigerator system: All standard rotors maintained at 4C
- Non-contact imbalance detection system
- Economy mode (automatic standby function)
- Data communication and operating log management
- USB port is equipped as a standard specification.
- The system records up to 100 operating histories in its memory. The operating data can be output in CSV format thought the USB port.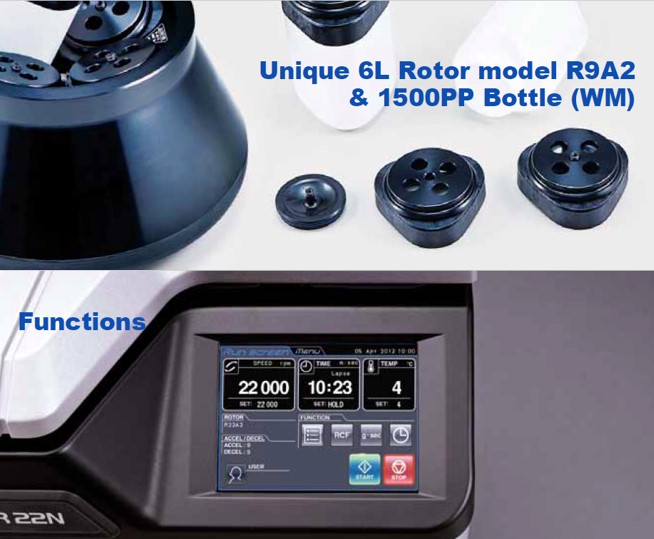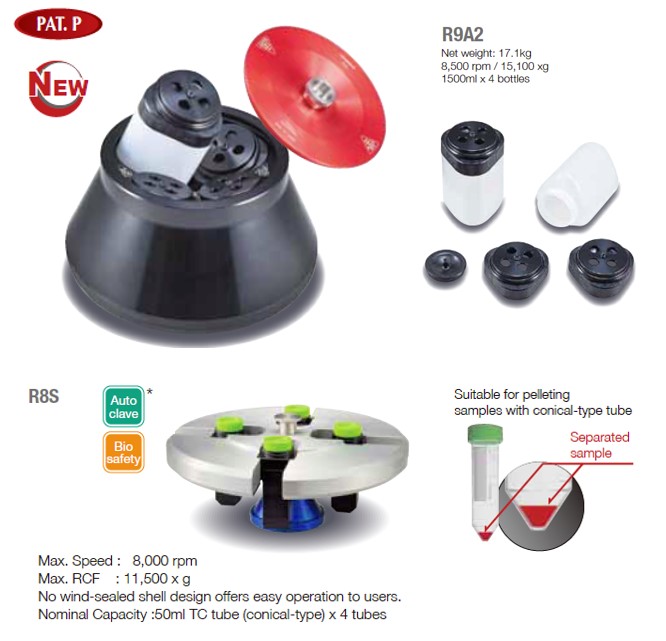 Specifications:
Max. speed (rpm)/max. RCF (x g):
CR22N: 22,000 rpm / 55,200 xg
CR21N: 21,000 rpm / 50,300 xg
Maximum Capacity: (ml x no. of samples)
CR22N: 1,500 x 4
CR21N: 1000 x 4
Dimension (W x D x H):
700x760x915mm"
Weight: 260 kg
Temp Set: -20 to 40C
Application:
- High-speed centrifuges can handle larger sample volumes, from a few tens of milliliters to several liters.
- The rotors may come with different adapters to hold various sizes of test tubes, bottles, or microtiter plates.
- Separation: Particle Size : More than 0.1 μm