HIMAC CR7N High Capacity Centrifuge
Model CR7 is the latest model High Capacity Centrifuge from HIMAC which is designed for Blood Bank and Biotechnology applications.
Download
Sale area:
Hong Kong
Singapore
China
SE Asia
India
S. Asia
Oceania
Specifications:
Max. Speed (rpm)/max. RCF (x g): 7,000 rpm / 11,100xg
Maximum Capacity: (ml x no. of samples): 1000 x 6"
Dimension (W x D x H): 845x760x928mm"
Weight: 320 kg
Temp Set: -20 to 40C
Features:
- Fixed Angle Rotor model R7A (1,000ml x 6 bottles)
- Swinging Bucket Rotor model R5S2 (1,000ml x 6 bottles)
- Wide-mouth 1000PP bottle and 1000PC bottle
- Swinging Bucket Rotor model R4SS2 (Exclusive rotor for blood bags)
- Capacity : 2 x 500ml CPD-SAGM blood bags / bucket x 4 buckets (total 8 bags / rotor)
- Max. Speed: 4,400rpm / Max. RCF : 5,350xg
- Easy operation with color touch-sensitive LCD
- Programmed operation
- "Data communication and operating log management
- USB port is equipped as a standard specification.
- The system records up to 100 operating histories in its memory. The operating data can be output in CSV format thought the USB port.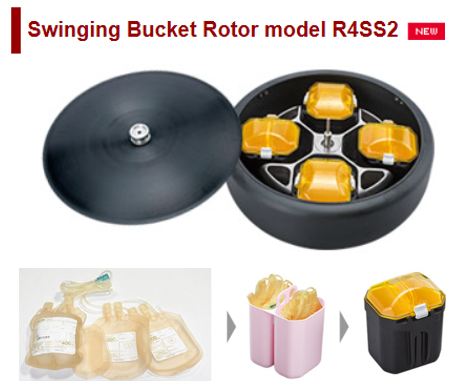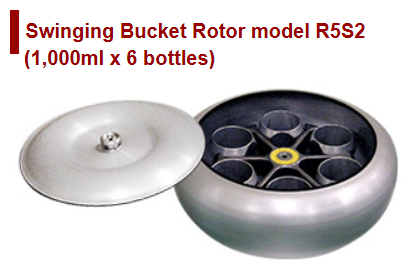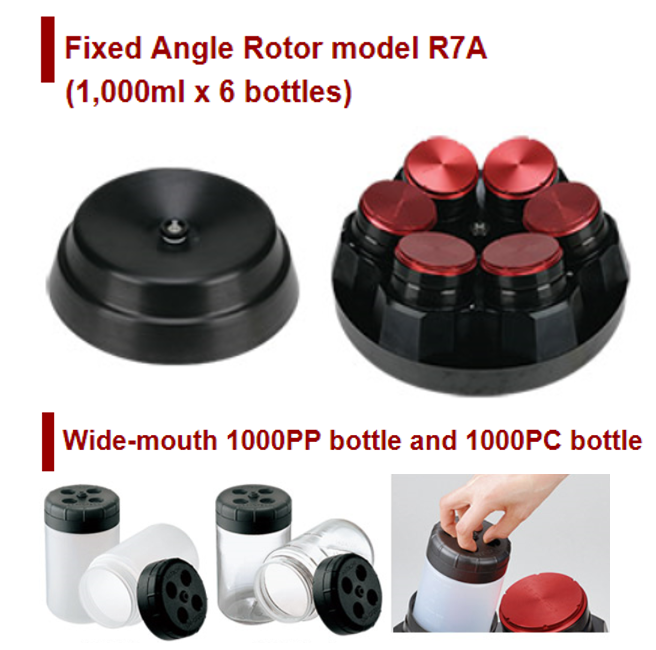 Application:
Blood Banking centrifugation
High Capacity separation and purification