Ion Molecular Reaction Mass Spectrometry ACE-1100
ACE1100 Ion Molecular reaction Mass Spectrometer (IMR-MS) is an optimized mass spectrometer for qualitative and quantitative analysis of Volatile Organic Compounds (VOCs).
Download
ACE 1100 IMR-MS
Ion Molecule Reaction Mass Spectrometer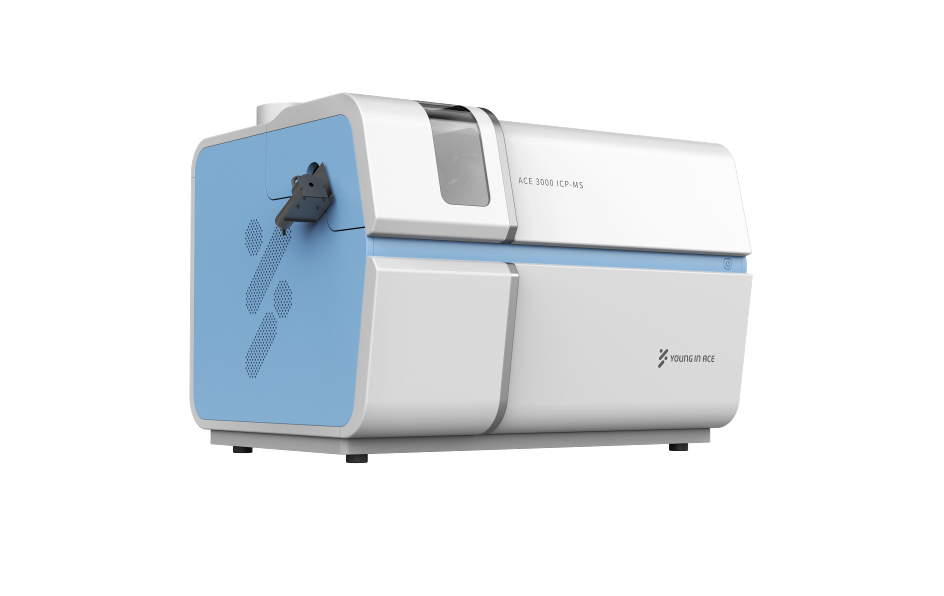 Online real-time mass spectrometry system
ACE 1100 IMR-MS is a mass spectrometer optimized for qualitative quantitative analysis of volatile organic compounds (VOCs).
Unlike GC-MS and LC-MS, which are connected through the interface between chromatography equipment (GC, HPLC) and mass spectrometer for separation of components, real-time analysis results can be checked immediately through direct sample introduction, and analysis can be carried out by loading on transportation means. On-site analysis is performed by finding the necessary places, and monitoring is carried out immediately at various places where monitoring is required.
Theoretical background
Analysis of samples using IMR-MS results in the flow of reaction ion formation (precursor ion) → reaction ion selection → reaction with the analyte component (ionization) → qualitative quantitative flow.
Chemical ionization through reagent ions
In analysis using mass spectrometry, the ionization process of the analyte is essential. Representative ionization methods include Electron Impact Ionization (EI) and Chemical Ionization (CI). In IMR-MS, weak chemical ionization is required. A clear mass spectrum can be obtained by ionizing the analyte molecule as it is by using the (soft CI) method or minimizing molecular fragmentation .
Ionization of the analyte component
The reagent ion(s) moved to the reaction chamber reacts with the injected sample to ionize the analyte component. In the ionization process of the analyte component , different ionization mechanisms such as proton transfer, electron transfer, hydride abstraction, and molecular combination act to generate unique molecular ions depending on the analyte component.
Qualitative Quantitation
The ionized molecules are measured in the detector (electron multiplier) through the Second Mass Filter according to the mass-to-charge ratio.

Product Video:


Application: Environmental, Semiconductor, Clean Room, Petrochemical, Indoor Air Quality, Occupational Health and Safety

Further information about Young-In Ace IMR-MS product please visit
https://www.younginace.com/content.php?catcode=19100000