Edinburgh Instrument RMS1000 Raman Microscope
Edinburgh Instruments RMS1000 Raman Microscope
Download
Sale area:
Hong Kong SAR
China
Singapore
Thailand
SE Asia
S. Asia
RMS1000 Raman Microscope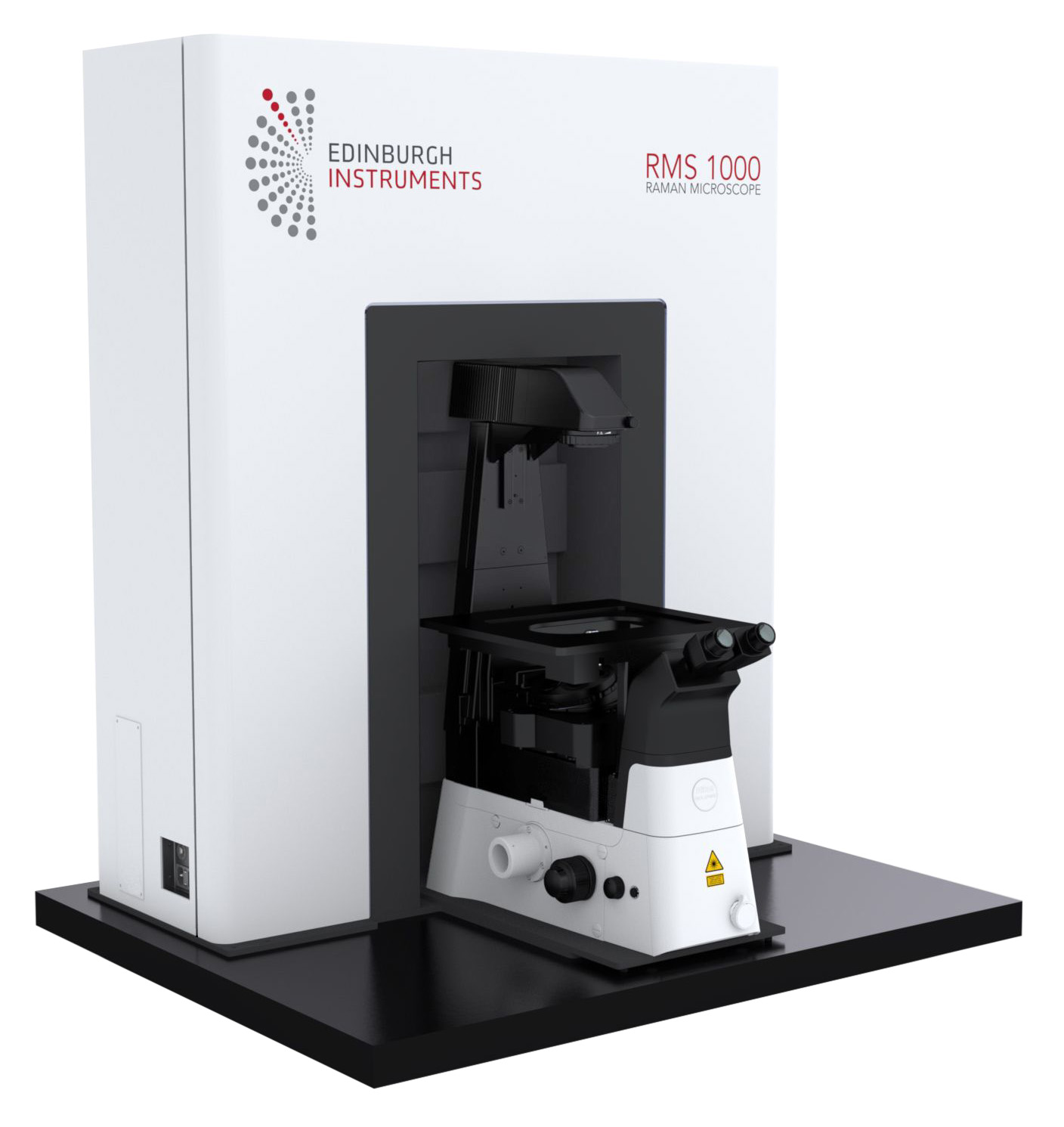 RMS1000 RAMAN MICROSCOPE
COSMETICS SEMICONDUCTORS ART & MUSEUM FORENSICS GEOLOGY
The RMS1000 Raman microscope is an open architecture research grade confocal Raman microscope. It has been designed so it can be adapted to almost any modern, state-of-the-art Raman application.
This high-end research tool has been built with no compromises, resulting in a system that stands alone in both specification and ease of use. Applications beyond Raman, such as time-resolved fluorescence microscopy and fluorescence lifetime imaging, are all possible with the versatile RMS1000.
KEY FEATURES
● Integrated and External Lasers – up to 5 internal computer-controlled lasers for ease of use and reduced footprint. External laser integration for advanced Raman and Fluorescence measurements
● Five-Position Grating Turrets – for unrivalled spectral resolution from <0.1 cm-1 and coverage over 5 cm-1 - 30,000 cm-1
● Two Spectrograph Options – standard compact and long focal length spectrographs available for ultimate resolution, sensitivity, and stray light rejection
● Truly Confocal – multiple position pinhole for high spatial resolution, fluorescence and background rejection and application optimization
● Four Simultaneous Detectors – up to 4 detectors can be installed, including high efficiency TE-cooled CCDs, EMCCDs, InGaAs and more
● Internal Standards and Auto-Calibration – to ensure the highest quality data you can trust, at all times
● Ramacle Software – a powerful software package for complete system control, data acquisition, and data analysis, with complete ease of use
● Photoluminescence Microscopy, Time-Resolved Measurements, Fluorescence Lifetime Imaging – extend the Raman capabilities to fluorescence and beyond
Application:
Research, Academic, Education, Pharmaceutical, Environment, Material Science, Life Science
For more information, please visit https://www.edinst.com/products/rms1000-raman-microscope/